---
Vince Belmonte – Owner/Dealer
919.524.1375   [email protected]
Vince started out in Raleigh NC in 1985 with his first business, Classic Auto Detail for 14 years, and transitioned to an independent auto dealership in the late 1990's. With his brother Dan, they opened Belmonte Auto Imports in June of 2008. A sharp eye for detail, Vince is able to keep a great variety of inventory for his customers. As the owner, he can work out deals for customers and have the same flexibility of a franchise store.
Dan Belmonte – Owner/Dealer
919.427.1159   [email protected]
Dan has been in Raleigh North Carolina in the automobile business for 40 years. He worked for Leith BMW as top salesman for 17 years. He transitioned to sales manager at Johnson Lexus for 4 years. Wanting a change from corporate world, he started Dan Belmonte Automotive in 2002. Working primarily in the wholesale business, he enjoyed the option of being self employed. With his brother Vince, they opened Belmonte Auto Imports in June of 2008. Currently, his primary job is keeping top shelf cars trucks and SUV's available to their many satisfied customers.
---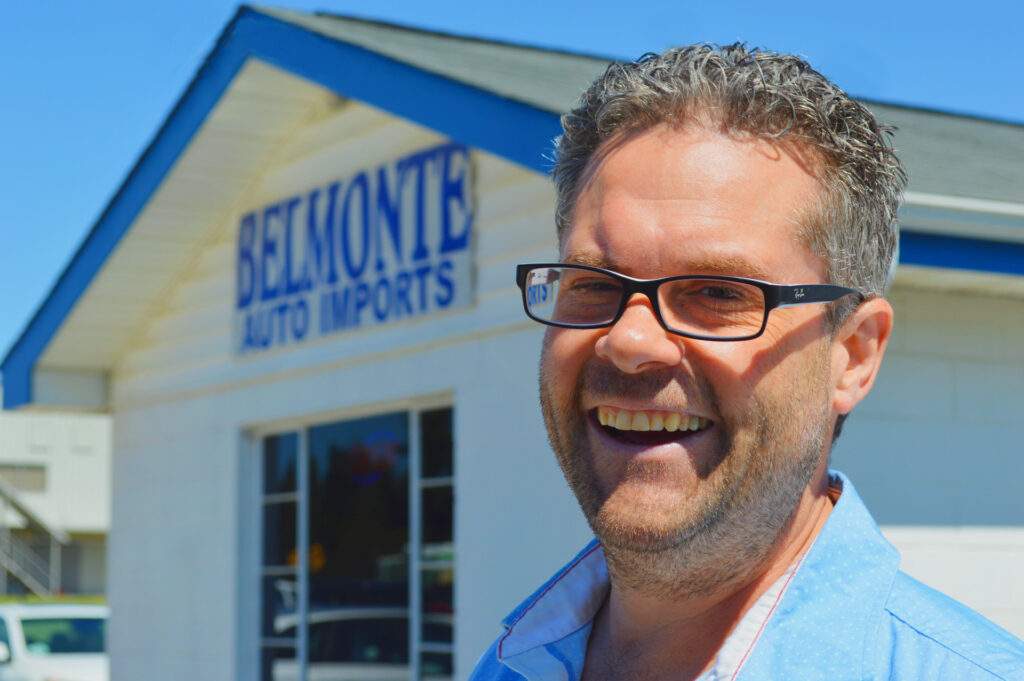 Phil's been in North Carolina for 28 years and went to college at MWSU and UNCW to study business and interned at Walt Disney World in Florida with the business marketing department. After college Phil entered professional sales and now has nearly 20 years of sales and marketing experience from corporate to local independent businesses to start-ups. Phil can help customers confidently go through the entire auto buying process, from personal vehicle needs to business fleets solutions and even credit planning and repair recommendations. Phil's whole goal is to help any way he can, sometimes that's with buying a car and sometimes that's coming up with a plan to buy a car in the future. In addition to sales Phil helps with the auto financing process and is a tremendous resource for customers whether it's the first car purchase or their 10th, reach out with any questions today!
Phil Mason
919.395.8299
[email protected]
---